The rain cleared, so today's concert will be at Giralda Farms on Route 124 in Madison, NJ
Gates open at 4pm for picnicking and activities. Concert begins at 6pm.
Enjoy a concert by the New Jersey Symphony Orchestra on the gracious lawns of Giralda Farms in Madison, NJ. Gates open early for picnics and activities, including an art show/sale, poetry and activities for children. Prizes will be awarded for the most inventive picnics, and a 50/50 raffle for generous cash prizes supports our scholarship program.
Barbecues and pets are not permitted.
Click HERE to see the Symphony's 2015 program
Individuals needing special assistance or accommodation should contact Kadie Dempsey at 973-285-5115 x 17, or kdempsey@morrisarts.org at least 14 days prior to the event to ensure appropriate arrangements.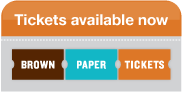 Advance Tickets
Adults (over 12), $15
Children, $4 (under 4 are free)
Group Sales (10 or more), $12
Advance tickets available at: 
– here at www.morrisarts.org
– Kings Food Markets (Chatham and Morristown)
– Gary's Wine & Marketplace (Madison)
– Morris Arts (973) 285-5115 x 15
Rain Site:
Dolan Performance Hall, Annunciation Center,
College of St. Elizabeth
2 Convent Road, Morristown, NJ 07960Doors open at 5 p.m. No picnics at the rain site location.
Tickets Day of Event
Adults: $20
Children (under 12): $5 Location change will be posted here on the day of the concert after 12:00 pm or call 973-285-5115 x 18

See more photos from the 2014 event!
2015 Giralda Music & Arts Festival Sponsors
Corporate Arts Partner: NJ.com affiliated with The Star-Ledger
Giralda Property Sponsors: Open Spaces Management Association, GRC Management Corp., Lincoln Equities LLC, Giralda Farms Re LC, Linque Management Company, Inc., American Realty Capital, Madison Giralda Property Owner LLC, Normandy Real Estate Partners
Community Sponsors: BNY Mellon Wealth Management, Frank & Lydia Bergen Foundation, Epoch Times, Mariner Wealth Advisors – Madison, MetLife Foundation; Kings Food Market, Gary's Wine & Marketplace, Township of Chatham and Morris County Park Commission
Thank you to our sponsors who make the Giralda Music & Arts Festival possible.